Activities
Each of these activities gives you a quick way to learn how to do new things with ScratchJr. They are listed here in order of simplest to hardest, but feel free to play around in any order you'd like!
Curricula
These curricula introduce powerful ideas from computer science that are not usually highlighted in early childhood education. We use the term "powerful idea" to mean a concept that children can learn and that will serve their critical thinking and problem solving abilities beyond the lifetime of a specific classroom technology. While these curricula were designed as tools for teaching ScratchJr, the ultimate goal is to equip students with skills that can be applied outside of the app. Abilities like programming, expressing through technology, and user-centered design are just a few of the powerful ideas covered in our lessons.

Assessments
These assessments provide two different ways to help determine the depth of students' understanding of the relationship between the programming blocks and their associated behaviors. Both assessments use the same basic ScratchJr examples.
Circle-the-Blocks Assessment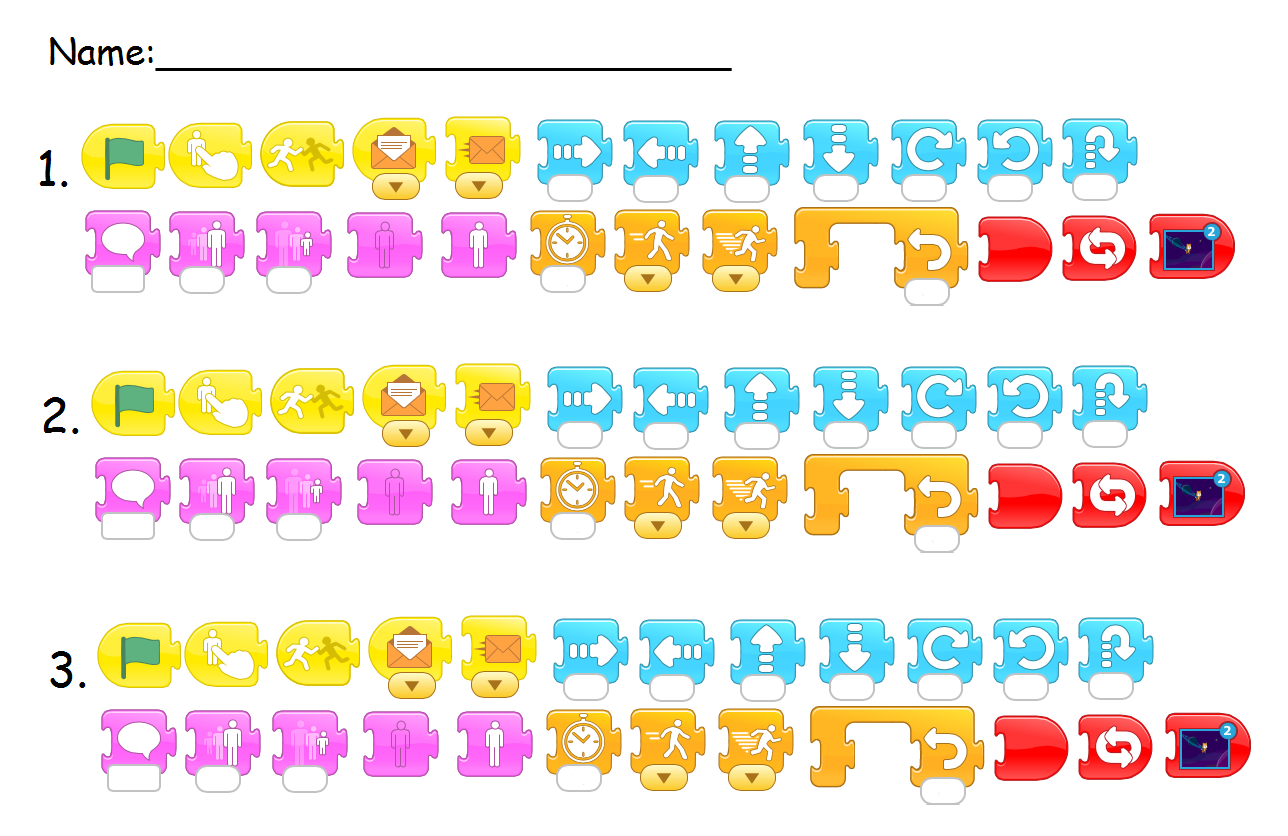 In this basic assessment, students identify which programming blocks were used in a given ScratchJr project, but the students do not sequence the blocks...
Read more
Reverse-Engineering Assessment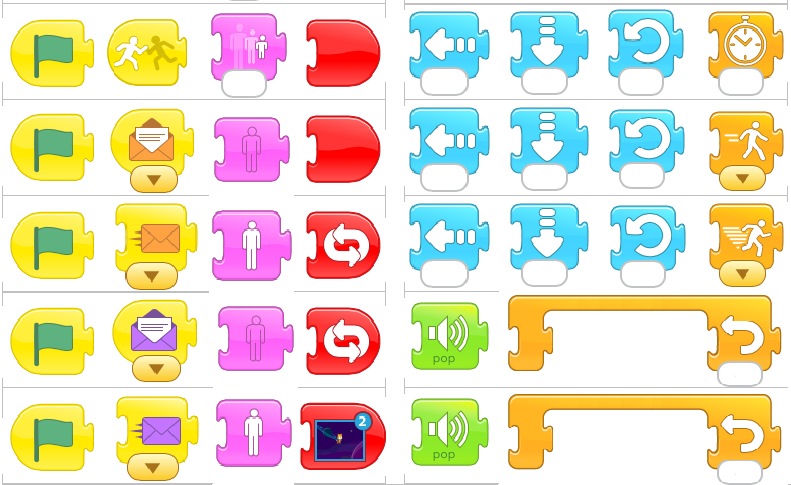 In this more in-depth assessment, students view a ScratchJr project and then reconstruct the scripts of the project using pre-printed blocks...
Read more
Reinforcing Literacy and Math Curriculum
These curricular modules describe ScratchJr projects that reinforce literacy and math standards.
Playground Curriculum
This curriculum provides an introduction to ScratchJr by re-creating familiar children's games using the ScratchJr characters and programming blocks.
[Download all lessons as one file]
Animated Genres Curriculum
Module 1 - Making a ScratchJr Collage
Module 2 - Making a ScratchJr Story
Module 3 - Making a ScratchJr Game